Here's what our happy customers are saying…
Great job in cleaning the many drapes I had in my home. Very professional and made drapes look new again
Thanks to Jim, my blinds look brand new. His service, attitude and professionalism is extraordinary. He truly goes the extra mile.
Jim cleaned our Hunter Douglas silhouettes and luminettes that hadn't been cleaned for several years and made them like new. Very professional, neat and on schedule. Quality work and a good value for the money.
My valences and upholstered furniture looked fresh and clean after Jim's expert cleaning. To say I am satisfied would be an understatement. A wonderful spruce up and I can see what an expert can do. Thanks
Jim, you did an absolutely wonderful job. Thank you so much.
Jim has been cleaning my Hunter Douglas blinds since I installed them several years ago. I have silhouettes and luminetts and sadly I lost track of time and waited 7 years since the last cleaning. They had some water spots and were very gray near the heat vent. They now look brand new! Jim is extremely knowledgeable about fabrics and is neat and cautious while cleaning your blinds directly on the wall. His prices are very fair. He is kind, reliable and also does a great job on furniture which he cleaned for me last year. You will never be disappointed with the quality and professionalism that Jim provides.
Jim just left and our honeycomb blinds look so much better! Jim is so professional and considerate. The cost was less than I anticipated – I should've done this years ago! I highly recommend him and his company!
My duets look spectacular. I will recommend Immaculate Drapery to everyone I know!
We love how our shades look now that they are cleaned!!
My blinds look amazing after being cleaned by Immaculate Drapery Cleaning. Thank you for breathing new life into very blinds.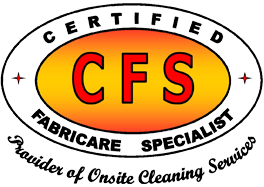 MON – FRI
8:00am – 5:00pm

SAT – SUN
Closed
Servicing Colorado Since 1997